Calling All 4-H Alumni (And Current 4-H Families)!
Find this article at:
go.ncsu.edu/readext?582179
Calling all 4-H Alumni (and current 4-H families)! Join us at the Jackson County 4-H Achievement Night Carnival, Monday, February 25, 5:30–-7 p.m. Learn what 4-Hers are doing these days, celebrate their achievements, and check out our new location at the Skyland Services Center (876 Skyland Dr, Sylva).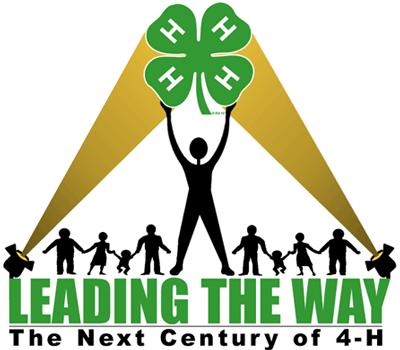 Were you involved in 4-H? Did you enter something in the fair? Did you raise an animal? How about sewing projects or cooking or canning? Did you complete a project record book or attend state 4-H Congress? Do you remember how nervous you were before doing a 4-H presentation? Did you attend 4-H summer camp or National 4-H Congress or Teen Retreat? We're still going strong and doing all those things and more.
Last year Jackson County 4-H had 87 club members in a total of 9 clubs. Eleven youth attended Betsy Jeff Penn 4-H Camp and 1,448 young people learned about leadership, science, animals, citizenship, communication, self-confidence, hiking, coding, archery, goal setting and much more through 4-H clubs and school-based activities. We still attend 4-H Congress and do presentations/demonstrations. We still say the 4-H Pledge. And we still work "to make the best better."
Each year we recognize the involvement of 4-H members at Achievement Night. This year we'll include the recognition as part of a larger indoor carnival event. We'll have a hamburger bar, carnival games for kids of all ages, a photo booth, and information about 4-H as well as a ceremony to hand out certificates, thank volunteers, and award the Outstanding 4-Her of the year.
All 4-H Alumni, from Jackson County or elsewhere, are invited to come. Dig out those old project record books, ribbons, pins, and memories and bring them to share with the rest of us. Please RSVP, so we can expect you, by February 20, 2019, by completing the online form, at Facebook: Jackson County NC 4-H, or by calling the office.