North Carolina Arbor Day
Find this article at:
go.ncsu.edu/readext?346390
North Carolinians are proud of their trees and the centuries-long relationship they have had with the state's many varieties and expansive forests. In fact, the Tar Heel State earned its nickname from the large quantities of tar and pitch produced with its pine trees from the colonial era through the latter part of the nineteenth century. The Longleaf Pine was the choice pine to extra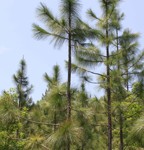 ct pine tar pitch for the naval stores during this era.
A day is set aside each year in North Carolina, as in many other states, to show just how much trees are appreciated. In 1967 the North Carolina legislature ratified a bill stating in part "Whereas, it is desirable that the planting of seedlings and flowering shrubs be encouraged to promote the beautification and conservation of the vast and varied resources of North Carolina, and whereas the designation of a particular day each year as Arbor Day would encourage and draw attention to a concerted effort by North Carolinians to beautify and conserve the state's resources by planting young trees and shrubs." Arbor Day in North Carolina has been designated as the first Friday following March 15. So on or near March 20th (the first Day of Spring), please go to a local nursery or store to purchase a tree or shrub of your choice to plant in honor of North Carolina Arbor Day.
Please contact Robert Hawk at 586-4009 or 488-3848 or email him at robert_hawk@ncsu.edu for more i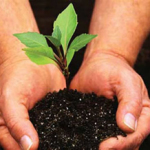 information.